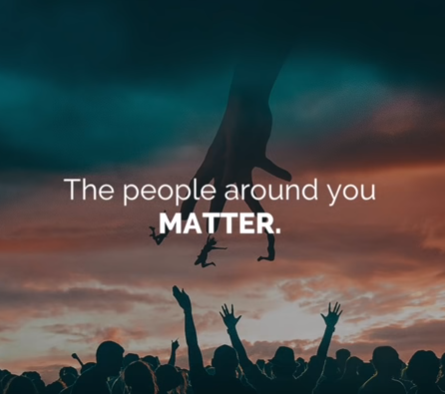 We just sent an email to our subscribers with the latest Disability:IN Unita County News. Checkout what we sent at http://eepurl.com/he1a2j or read it below!



National Disability Employment Awareness Month
National Disability Employment Awareness Month
In October, Americans observe National Disability Employment Awareness Month by paying tribute to the accomplishments of the men and women with disabilities whose work helps keep the nation's economy strong and by reaffirming their commitment to ensure equal opportunity for all citizens.
This effort to educate the public about the issues related to disability and employment began in 1945, when Congress enacted Public Law 176, declaring the first week of October each year as National Employ the Physically Handicapped Week. In 1962, the word "physically" was removed to acknowledge the employment needs and contributions of individuals with all types of disabilities. Some 25 years later, Congress expanded the week to a month and changed the name to National Disability Employment Awareness Month.
October 20th
"Mandy Harvey Celebrates Disability Employment Awareness Month"
---
Join IN the movement of developing an inclusive global economy for all. We encourage you to leverage the disability employment resources and take action in your communities.
Benefits of Hiring People
with Disabilities
Hiring managers like predictable results, here are some predictable benefits to expect in today's market when hiring a qualified candidate with a disability. Benefits of hiring include:
Increased hiring pool.

Positively impacts the retention of existing employees.

ROI – Tax and other financial incentives including productivity benefits.

Reduce cost of employee benefits available.

Increased diversity.

Response to an aging workforce.

Increased work ethic/dedication.

Enhanced staff morale.

A new look at creativity and problem-solving.
We empower businesses to achieve
disability inclusion and equality.
Are you IN?
Amazon Smile
Amazon donates 0.5% of the price of your eligible AmazonSmile purchases to the charitable organization of your choice.

AmazonSmile is the same Amazon you know. Same products, same prices, same service.
Support your charitable organization by starting your shopping at smile.amazon.com
Log in to your Amazon account at smile.amazon.com
Go to Account & List's in the upper right-hand corner of the website.
Scroll down until you find "Your AmazonSmile" and select it.
Search for Disability:IN Uinta County
Select and register Disability:IN Uinta County to your Amazon account.
Start Shopping!
Copyright © *|CURRENT_YEAR|* *|LIST:COMPANY|* All rights reserved.
*|IFNOT:ARCHIVE_PAGE|* *|LIST:DESCRIPTION|*
Our mailing address is:
*|HTML:LIST_ADDRESS_HTML|* *|END:IF|*
*|LIST:PHONE|* – *|LIST:URL|*
Want to change how you receive these emails?
You can update your preferences or unsubscribe from this list.
*|IF:REWARDS|* *|HTML:REWARDS|* *|END:IF|*