Disability Diversity & Inclusion Webinar Series
Supporting Veterans with Disabilities
November 2, 2022 | 10:00 a.m.
Guest Speakers:  Lucy Del Gaudio
Lucy Del Gaudio, a United States veteran, joins us to present on the importance of learning how to better support veterans with disabilities in the workforce. Many veterans seek welcoming work environments to help make reintegration easier and the transition to working with an acquired disability a positive experience. Participants will learn how they can play an essential role in creating supportive workplaces for disabled veterans.
If you can't make it to the live event you can register anyway to receive a recording of the webinar!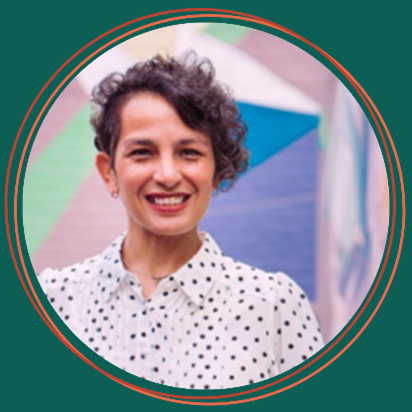 Lucy Del Gaudio is the Senior Manager of Diversity, Equity and Inclusion at EssilorLuxottica and a veteran of the United States Army. She currently serves as a Special Project Manager for the Minority Veterans of America and is the Chief Operating Officer for The Pink Berets. Lucy is part of the grassroots #MeTooMilitary movement and volunteers as a board member for Community Hope, a NJ based organization that assists veterans with transitional housing.
The First Wednesday of the Month, in 2023 at 10:00 a.m.
Have a Happy Holiday Season!

Disability:IN Uinta County and Cultivate Ability are recognized by WYO SHRM to offer Professional Development Credits (PDCs) for SHRM-CP® or SHRM-SCP®.  This program is valid for 1 PDC for the SHRM-CP® or SHRM-SCP®. 
Catch-up and/or review recordings of past webinars in the Disability, Diversity & Inclusion Webinar Series
Reasonable Accommodations
in the Workplace
Originally Recorded September 2021
Accommodating Employees with Mental Health Impairments
Originally Recorded May 2021
Creating
An Inclusive Culture
Originally Recorded April 2021
General Overview of the Disability Diversity & Inclusion Webinar Series
As an HR professional or small business owner, are you familiar with the many resources that can help you reach out to people with disabilities in the labor force? Being knowledgeable about the requirements for—and the methods of achieving—accessibility in the workplace for people with disabilities will increase the diversity and inclusion within your organization.  There are benefits of being familiar with methods of recruiting, interviewing, and retaining such employees.
These webinars help companies recognize the need for Disability Inclusion and are designed to provide you proper action steps to include in your overall disability and inclusion strategy. If you are looking to improve and diversify your workforce, these webinars are for you!

Sponsored by:
Learning Objectives:
Learn about effective strategies and resources to support your outreach and recruitment efforts
Acquire practical strategies in supporting employees with mental well being
How to interact with employees and customers with a disability
Learning what accommodation is, what it is not, and how to know when to accommodate
Available Tax Credits
Learn how other businesses are implementing Diversity and Inclusion