20th Annual UCBLN Awards
Evanston
October 24, 2018
Wednesday
Noon – 1:30 p.m.
Machine Shop
1440 Main Street
Bridger Valley
October 25, 2018
Thursday
Noon – 1:30 p.m.
Heritage Barn, Lyman
44054 Business Loop I-80
20 YEARS of CELEBRATION!
Not only are we celebrating 20 years of success, we are rebranding the UCBLN. Get your tickets now! We're expecting a sell-out crowd!
Tickets: $25 per person
Available at the BLN office, Evanston Chamber of Commerce, www.blnworks.com.
Join us in welcoming Jill Houghton to the 201th Annual UCBLN Awards Celebration!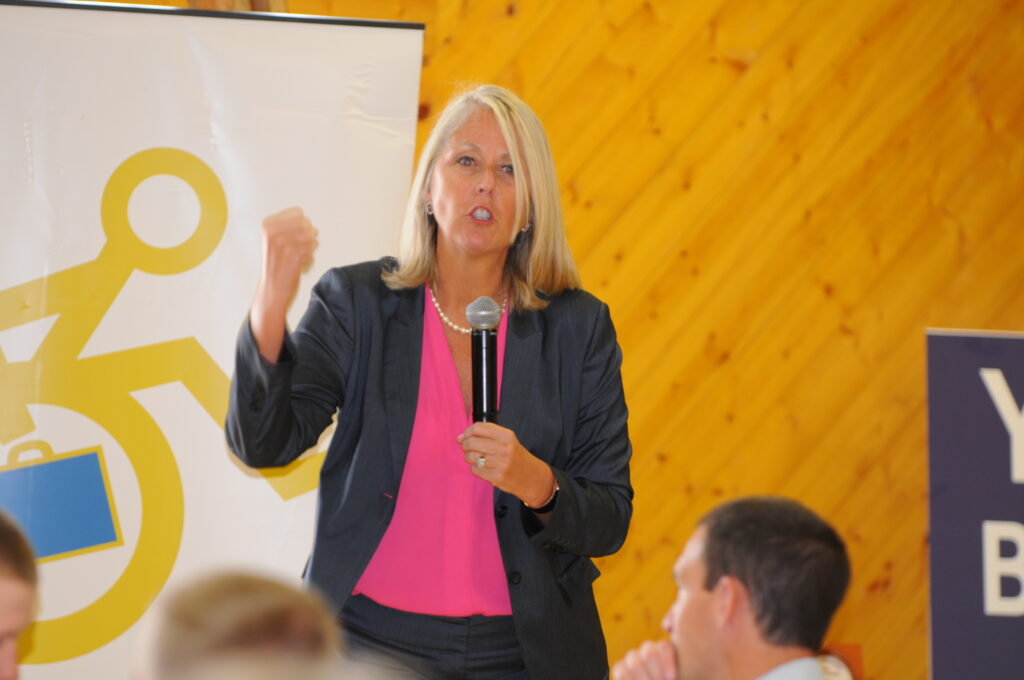 Jill Houghton's creative spirit and passionate approach to the inclusion of people with disabilities comes from her core.
As President and cEO of Disability:IN (formerly known as the USBLN), Jill oversees the strategic direction of the organization as well as provides guidance on global disability inclusion best practices to more than 100 USBLN partners. She represents the USBLN when testifying before congressional committees, working with various government agencies and numerous other functions.
Ms. Houghton has more than 25 years of diverse leadership experience at the federal, state and local levels working with business to advance the inclusion of persons with disabilities.
Ms. Houghton has testified before the U.S. Senate and the U.S. House of Representatives on issues related to businesses commitment to recruit, hire and retain employees with disabilities.