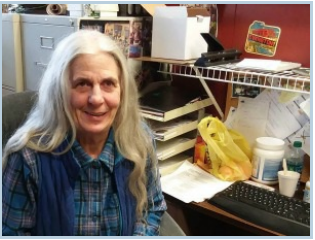 14 Years and Going Strong!
Custodian Holly Cordary hadn't anticipated being a custodian for longer than her temporary placement through the State Hospital and Division of Vocational Rehabilitation (DVR) to gain work experience through the B.O.C.E.S….. 14 years ago. "When she first came here and said 'Hi' to us she had her head down, and now she will make eye…
Continue Reading

14 Years and Going Strong!