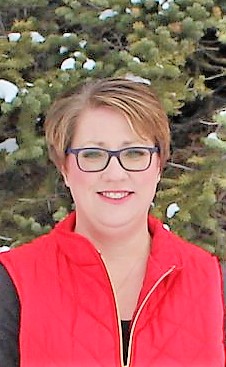 Program Coordinator
Bethany Shidler, the Program Coordinator for NextGen Mentoring's One-on-One program, has been working at Disability:IN Uinta County since January 2018. Bethany was a substitute teacher for the Uinta County School District #1 for 5 years. She enjoys working with the youth and helping them learn and grow. In July of 2005, Bethany moved to Cape Verde, Africa for 18 months where she gained a love for the African people and learned the importance of having strong community ties. Since then Bethany has been serving in her community and making a difference.
In October of 2015, Bethany and her husband Daniel took in two teenage siblings, Donald and Brittney. Their mother had just passed away and they opened their home to them knowing that they would be adopting. In 2016 Bethany and Dan were able to adopt Donald and Brittney. For Bethany family is very important and she loves to travel with them at every available opportunity.

Bethany graduated from Northwest Community College in 2004 with her Associates Degree in General Studies. She is a class facilitator teaching Self-Reliance classes and enjoys helping others learn and acquire new knowledge to enhance their lives. She has attended several Self Development workshops, including how to be a better Mentor and loves learning new skills to help others improve their lives.
Bethany is looking forward to working with the youth of our community, matching them with mentors to help both mentor and mentee to become their best self.